Model: K5930 Diesel Cetane Number Test Machine
Determination of the self-ignitability value (cetane number) of diesel.
Conforms to ASTM D613 and GB/T 386.
Features
Main unit is a standard single cylinder diesel engine with variable compression ratio.
Adopt single cam vertical high-pressure oil pump, both angle and oil output are adjustable.
Touch-type control machine, easy to operation.
Real-time display and record operation status of machine.
Real-time display working curve, ignition time can be observed timely. Test results are obtained directly without manual calculation.
Automatic adjustment of fuel injection advance angle.
Intake configuration adopts quality air purification device.
Exhaust configuration: noise cancellation system to effectively eliminate noise during operation.
Lubrication system: oil temperature pre-heating thermostat system to shorten warm-up time
Specifications
Testing range: 0 - 100 cetane number
Engine rotation speed: 900 ±9r/min
Ignition advance angle: 13.0°
Cylinder diameter: 82.55mm
Piston stroke: 114.30mm
Compression ratio adjustment range: 8:1 --- 36:1
Intake air temperature: 66°C ± 0.5°C
Injector opening pressure: 10.30 ± 0.34MPa
Fuel injection: 13.0 ± 0.2ml/min
Coolant temperature: 100°C ± 1.5°C
Oil pressure at operating temperature: > 0.17Mpa
Lubricating oil pressure: 172 --- 207kPa under standard test conditions
Lubricating oil temperature: 57 ± 8.5°C
Injector needle valve lift range: 0.127 ± 0.025mm
Injector cooling temperature: 38°C ± 3°C
Total power: 10KW
Power supply: AC 380V, 50Hz (or At user's option)
Ambient temperature: 20 --- 30°C
Relative humidity: 40 --- 70%
Dimensions: 1650 x 800 x 1450mm
Weight: 1050Kg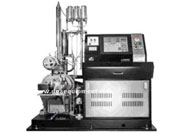 If you would like to discuss your requirements for this product further, please email us at sales@dgaequipment.com or use our enquiry form.