Model: K582 Copper Strip Corrosion Test Apparatus
Measures the corrosiveness to copper from automotive gasoline, aviation gasoline, aviation turbine fuel, lubricating oil and other petroleum products. A polished copper strip is immersed in oil sample at elevated temperature. After the test period, the copper strip is examined for evidence of corrosion.
Conforms to ASTM D130 and related standards.
Features
LED digital display;
PID temperature control;
Test time of copper strip corrosion can be set;
Metal bath with high precision temperature control;
Self-diagnostic function.
Technical specification
Temperature control range: room temperature - 100℃
Temperature control accuracy: 1℃
Temperature control time: 1 minute - 24 hour
Sample test tube: 4
Sample test capacity: 4 - 12
Ambient temperature: room temperature - 35℃
Relative humidity: <85%
Electrical requirement: AC 220V, 50Hz
Dimensions: 420 x 320 x 550mm
Net weight : 16.8kg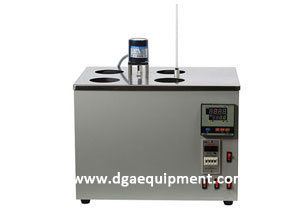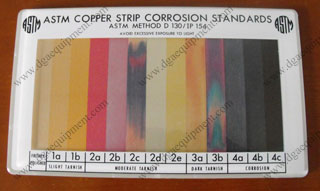 If you would like to discuss your requirements for this product further, please email us at
sales@dgaequipment.com
or use our enquiry form.