Model: K589B Glass Desiccator
Glass desiccator with cover and porcelain plate.
Mainly used for drying of moist products and storage of moisture-sensitive substances.
Material: Borosilicate glass
Appearance: Dark brown/Amber
Porcelain plate: 1pc
Inner diameter: 100mm, 120mm, 150mm, 180mm, 210mm, 240mm, 300mm, 350mm, 400mm and 500mm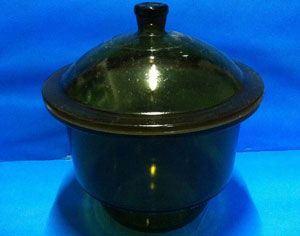 If you would like to discuss your requirements for this product further, please email us at
sales@dgaequipment.com
or use our enquiry form.