Model: MG-I Oil Tangent Delta Tester
Measures the dielectric loss factor(tangent delta tgδ) and capacitance of transformer oil, capacitor oil, cable oil and other insulation oils.
Features
Electromagnetic induction heating technology, even and fast heating;
Output voltage 0 – 2000V(continuously adjustable), suitable for different voltage grade requirement;
Accurate temperature control, not affected by environmental temperature;
High test accuracy, stable test result and good repeatability;
Short circuit protection circuit; protection circuit on poor grounding;
Easy to use.
Technical specfication
Measuring range
Capacitance:1pF --- 200pF
Tangent delta: 0 --- 10%
Measuring accuracy
Capacitance: ±(0.5%·C + 1pF)
Tangent delta: ±(1%·C + 0.00008)
Temperature control range: Room temperature --- 100℃
Temperature control accuracy: ±5℃
Ambient temperature: 0 --- 40℃
Relative humidity: ≤ 90%
Power supply: AC 220V±10%, 50Hz
Dimensions: 400 x 330 x 210mm
Net weight: 8.5kg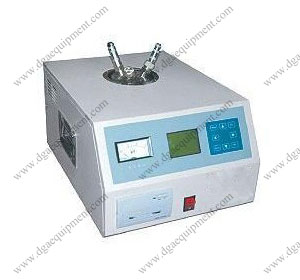 If you would like to discuss your requirements for this product further, please email us at
sales@dgaequipment.com
or use our enquiry form.