Model: K10650 Roll Stability Tester
For shear stability tests on lubricating greases. It provides an indication of shear stability of lubricating greases by testing the change in worked penetrations after two hours in the roll stability tester.
Conforms to ASTM D1831. CE Mark.
High temperature option (50°C, 100°C, 150°C, 200°C) is available by request.
Technical specification
Single test roller, double-test roller and four-test roller for option
Temperature control range: 21°C --- 38°C
Temperature control accuracy: ±0.5°C
Heating mode: Electric heating coil
Digital timer
Power supply: AC 220V, 50Hz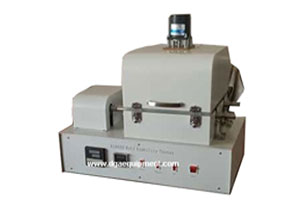 If you would like to discuss your requirements for this product further, please email us at
sales@dgaequipment.com
or use our enquiry form.