Model: MG-II-S Oil Dielectric Test Set - 80KV/100KV
Measures the dielectric strength/breakdown voltage of transformer oil and other insulating liquids.
The most important property of an insulating oil is a high dielectric strength. After a certain period, water, gas and impurities will enter into oil, the quality of oil will be degraded accordingly. Therefore, the oil must be checked regularly to ensure a long equipment service life. These equipment include transformers, cables, switchgears, transducers, capacitors and rectifiers etc.
Technical specification
Fully automatic test set
LCD displays testing process and result
Output voltage: 0 - 80kV / 0 - 100kV
Voltage increase rate: 2kV per second ±10%
Continuous testing numbers: 1 - 9 times
Maximum 100 testing data storage
Strong ability to anti-interference
Built-in thermal printer to print out results
Ambient temperature range: 5°C - 40°C
Power supply: AC 220V, 50Hz (or At user's option)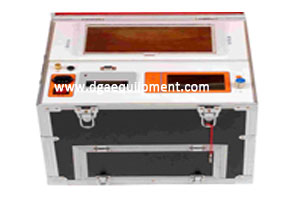 Related Products
MG-II Dielectric Breakdown Voltage Tester up to 80KV
MG-II-T Dielectric Breakdown Voltage Tester up to 100KV
MG-II-C Dielectric Breakdown Voltage Tester - Three Oil Cups
If you would like to discuss your requirements for this product further, please email us at sales@dgaequipment.com or use our enquiry form.